Let's chat about sustainability!
For us, sustainability means working in harmony with the natural world and treating people and the planet with the utmost respect. In our business, we approach everything we do with longevity and impact in mind, and this has been a part of our philosophy since we began. Carbon neutrality refers to achieving net-zero carbon dioxide emissions. This can be done by balancing emissions of carbon dioxide with its removal or by eliminating emissions from society.
As of now, The Little Posy Co. works exclusively with Australian grown flowers, which is unique in our industry The majority of our blooms come from right here in Perth or further afield in Western Australia. The reduction in freight reduces the carbon footprint of our operations enormously, and it feels right to us to be supporting and working together with our own farmers, and building new, supportive relationships with local farms.
Sustainability in the studio…
Last year, we increased the number of solar panels on our roof so that our warehouse is now 100% solar powered – we actually generate more solar energy than we need to power our own operations. We've also reduced our general waste by half, composting all of the green waste we produce in the making of our posies and diverting huge quantities from landfill. All of our staff are also encouraged to bring their own food waste from home to add to the green waste bin so it all gets returned to the soil.
We wrap our bouquets in 100% recycled paper and use a commercially compostable BioPak container as a water source when flowers are left at someone's door. Any soft plastics that end up at the warehouse we recycle through Redcycle.
Our footprint…
Each year, we calculate our carbon footprint with the help of Australian-based consultancy Pangolin Associates. We then review our operations to identify further ways to reduce our emissions or eliminate them where we can. Emissions we cannot eliminate, we offset by purchasing certified carbon credits. We also give this option directly to our customers through a plugin called CO₂ok, allowing them to offset the impact of their order and delivery in cart.
The health of the planet is so important to us, and we are excited to continue to grow our environmental initiatives to go beyond Carbon Neutral to become Climate-Positive – which means we're actually creating an environmental benefit by removing additional carbon dioxide from the atmosphere. We genuinely enjoy looking at all of the ways in which we can do better as a business, and we hope to inspire other small businesses to do the same.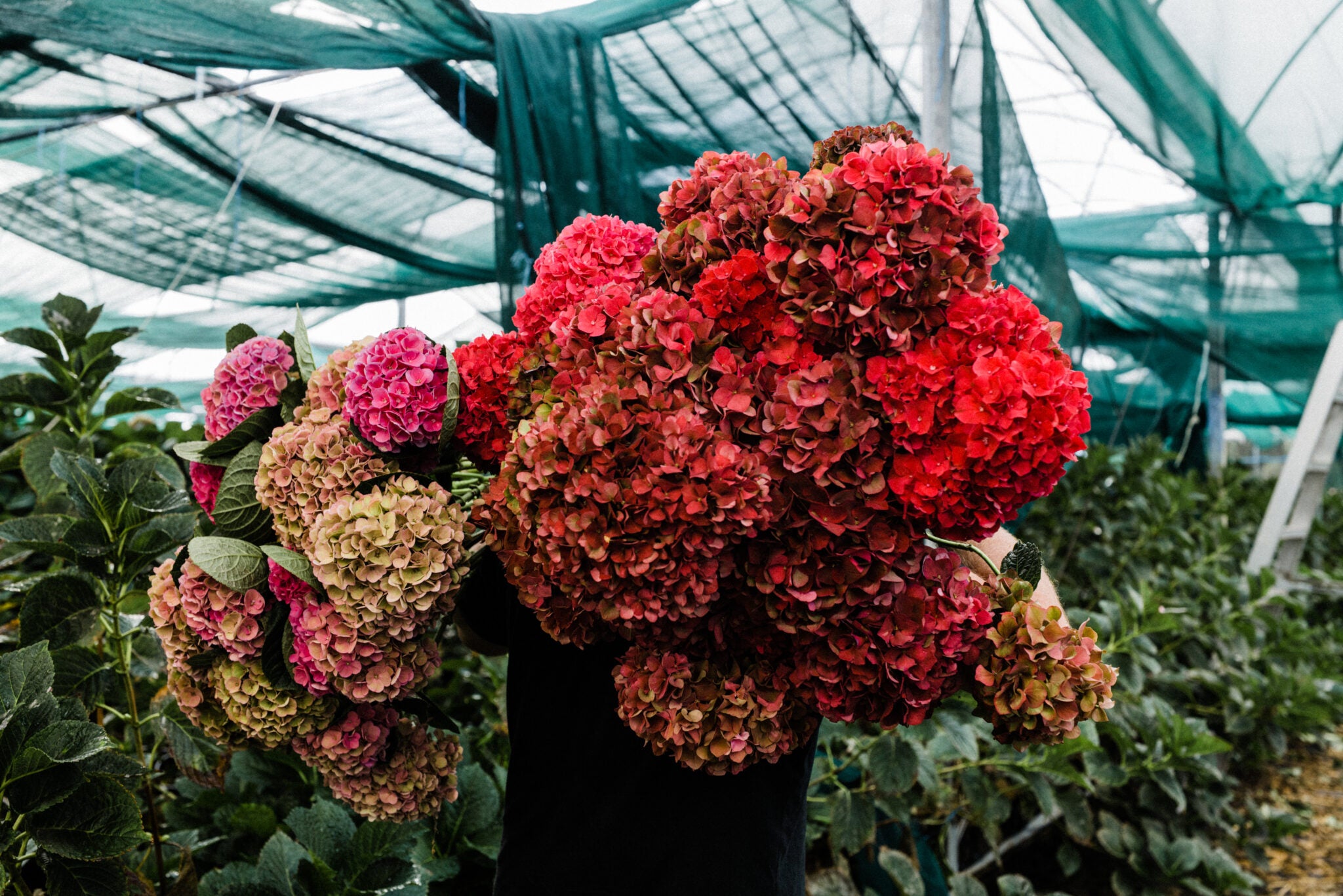 This month on our Journal, we wanted to give our community a little insight into the farms we source from and introduce some of the incredible flower farmers we work with here in WA. We're truly in...
Read more